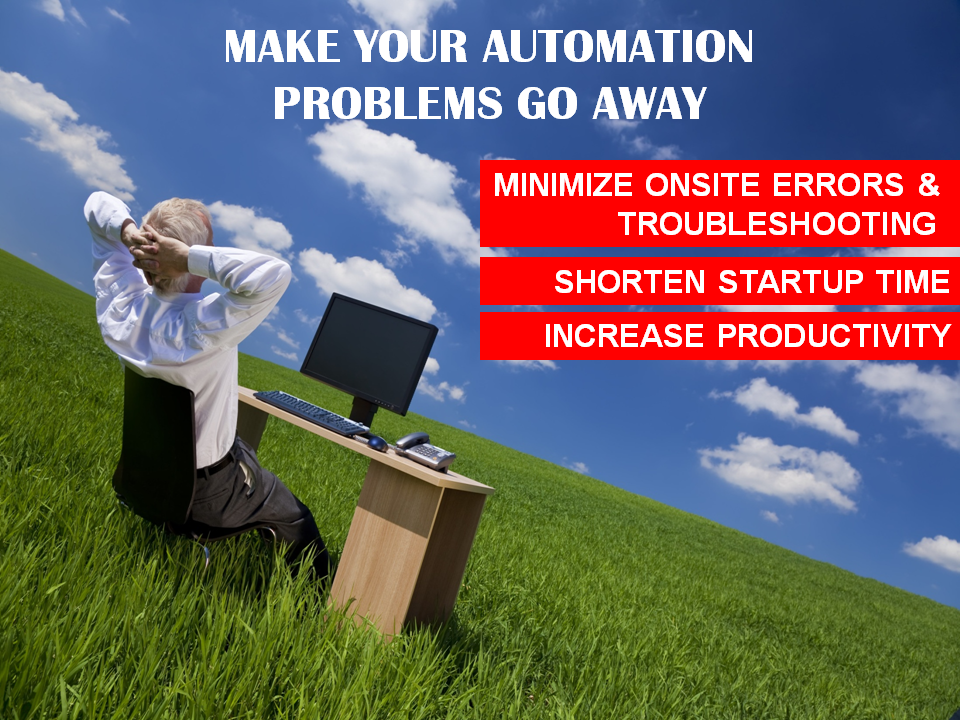 Industries Served
We have projects in our back yard as well as nationally and internationally spanning many types of businesses including OEMs, small and large end user plants, government agencies and legal firms for forensic analysis.
Plastic & Thin Film
Pulp & Paper
Semiconductor
Solar
Steel and Metals
Remote Telemetry
Textiles / Web
Transportation
Water / Waste Water
Grinding Wheel Presses
Chocolate Moulding
Beverage & Brewing
Chemical
General Automation
Information Systems
Food
Marine Oil, Gas & Chemical
Packaging
Pharmaceutical & Biologics
Bread and Desert Bakeries
Calendars
Cyclotron Upgrades
Transportation Industry
One of LTSS's largest installations for both automation and communications is in the Light Rail industry. Among many applications, a metro rail system requiring redundant front end PLCs connected to a UNIX based GUI (SCADA) system was just the beginning. From there we created code for 114 PLCs communicating over an in-house LTSS designed custom remote telemetry communications protocol to achieve the communication levels required for the application.
Our finest accomplishment is the communication integration of commands, data, alarms and the acknowledgements that the specification demanded, 36 simultaneous data streams through a custom high speed TCP/IP Ethernet network. Large projects with many custom automation specifications are the type of projects LTSS is always ready for.
Chocolate Industry Experience
We understand the chocolate industry challenges like tempering and recipe / flavoring control as well as controlling fat content. From mixing, refining and conching through molding, packaging and inventory control, we have increased throughput by upgrading and optimizing Operator Interfaces and PLC systems. Additionally our upstream integration of Chocolate Liquor Delivery Systems allows for better production flow and speed.
Other chocolate applications improvements include streamlining PLC programs and machine modifications to:
increase production 25%
provide clear rung by rung documentation
translations from German and Flemish to English
LTSS, Inc. has not only provided many improved control concepts, we've enjoyed these improvements immensely.
Pulp and Paper Industry
High-speed web control is the name of the game for paper production. PLC execution speed and closed loop drive control can now achieve the timing required to eliminate the production problems caused by a slow process (i.e. web tension, un-synchronized roller motion, etc.). LTSS has worked with paper machines, wrap lines, re-wrap lines and chip handling processes in plant wide upgrades. Upgrade of serial and Ethernet communications along with translation of European documentation and rewrite of difficult to understand Ladder Logic OEM Software have become very important issues for our customers – who now are no longer held captive by the OEM or their complex software.
Corrugated Auto Splicing Systems
The key to high speed corrugators is to never stop the process. This requires high speed tracking of the number of rotations of the liner and corrugated rolls to be able to determine the roll diameters so that the next roll can be spliced in line automatically before the existing roll is used LTSS has worked with high speed corrugators to upgrade antiquated control systems that were no longer supportable. Upgrade of high speed pulse and counter operations with encoders and modern PLCs allows us to provide higher speed response to the splice event and allows for faster operation of the corrugators.
Semiconductor Industry
Wafer transport and production is a unique process that requires on the fly data collection at all levels of the plant hierarchy. Adaptations of best route, positioning and communication accuracy are the requirements for success. Some of the applications we have worked on include:
PC based automation application design and creation (C++, VB)
Motion control with Adept, Delta Tau and Animatics plus program creation
Ethernet to robot system throughput improvements
Ethernet to remote graphic system to improve resolution and update time
Vision (DVT, Cognex, Acuity …)
Due to the high wafer cost we have simulated many of these projects prior to installation to insure virtually fault free software.
Marine Applications
Aircraft carriers are impressive to look at – just image the automation required to run them. Heavy fuels tank control and level indication is not only critical information for travel but equally important for ship ballast so the aircraft have a level field to take off and land on. LTSS configured and programmed non–symmetrical tanks (physically un-measurable tanks) using state of the art fiber optic redundant distributed I/O for 58 tanks using only one small PLC. This complex calculation was simplified by careful system design and testing to accomplish an affordable and understandable system. Training for this system was also provided via remote graphic panels.
Beverage and Brewing Industry
The coordination of many OEMs machinery can be a challenge for the end user. LTSS has helped many customers with different vendor's equipment for seamless integration of a production line or for an entire plant wide control system. Production tracking from the cellar control to recipe management and temperature control are just some of the important factors required for a successful brewing process.
LTSS has worked with several Distributed Control Systems (DCS) in these industries for batching and recipe management using x-term stations with remote I/O. DCS technology provides many advantages including large amounts of data to be handled and easy access to plant wide data at many locations throughout the plant.
LTSS has implemented and upgraded the Siemens Braumat control system in many breweries across the country. From Brewhouse Control to complete Brewery Automation LTSS is your best choice for the modernization and automation of Brewery control.
Biologics Industry
Prototype to production is a very common process evolution for the biologics industry and LTSS has had the opportunity to work with several cell culture production facilities and helped develop the new process control design as well as the software. We have implemented DCS and PLC control for monitoring of cell production rates in processes like culture oxygenation and sparging to induce growth plus sterilization control. LTSS recognizes that accurate process control, data storage, batching and scalability are some of the key control items for the Biologics Industry.
Food Industry
The processing and packaging of perishable product in the food industry is just some of the factors required for a successful production line. LTSS has found that the upgrading of machine controls can also play an important role in the success of food packaging. Upgrading can mean anything from software simplification and process streamlining to a complete control retrofit. LTSS has performed many application upgrades and new installations in this industry to decrease production cost, increase speed of production or improve production understanding.
On one project here in New England, we retrofitted new PLCs for control on seven (7) production lines at a frozen food plant that provided our customer with 65% increased throughput speed.
One of our Chocolate customers paid for their upgrade in three months by being able to increase through put by 35%.
Plastics and Thin Film Production
Accurate temperature control is the key component in the Plastic and Thin Film Production. From melting plastic for Extrusion, Injection or Blow Molding plastic to 16 or more cascaded PID loops for heaters, LTSS has done it. We have also worked with coordinating web motion control using AC Variable Frequency Drives interfaced to Dancer Control for web tension to ensure a constant high speed production rate. LTSS understands that high speed in this process allows for smaller corrections that happen quicker providing higher quality and more consistent product.
Multi-Platen Laminate Presses
Pressure and temperature control are the key components in producing repeatable Laminate products. From controlling the temperature of Hot Oil or Electric Heaters properly implemented and tuned PID loops are crucial to control success and product repeatability. We have also worked with Vacuum Laminating presses it many customers who produce widely varying products that all require the same common control components. LTSS has mastered recipe based machine control across many HMI / SCADA platforms that will provide you with the best solution for your press application.